How to Buy a House in San Diego: 11 Steps to Follow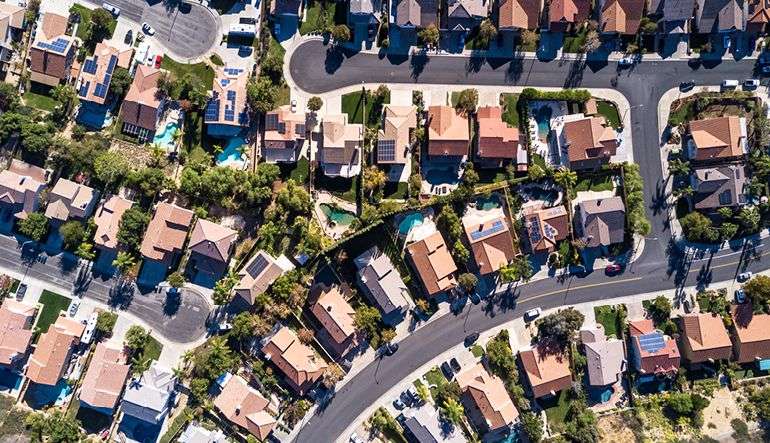 Nearly 9 million people enjoy living in San Diego, Riverside and Orange counties and calling it home due to the great weather, beautiful sights and friendly people. We are some of the lucky ones that consider calling Southern California home. Purchasing a home in America's Finest City is a big decision, so be sure to know the differences between buying and renting in the San Diego area.
Already in the home buying process? Skip to the section that is relevant to you.
Step 1: Determine How Much House You Can Afford
Before looking at homes, attending open houses or contacting a real estate agent, you should determine how much house you can afford. This is why budgeting and understanding your finances are important. Knowing the state of your finances will help you determine the price range you should consider. Check out our
calculators
to help you determine your range of affordability.
Home prices will vary between neighborhoods, but the average home price in San Diego as of 2020 is $634,000. That can be a high price for many who are looking to purchase a home in San Diego. Determining how much you can afford is essential to finding the right home for you, your family and your budget. Important information to take into account:
San Diego's cost of living
Down payment amounts vary between loan options and providers, click here for more info
Recommended credit score – 680 or above
Spend time reviewing your income, debts, credit score and spending habits to help you determine how
much home you can afford.
Step 2: Start Your Neighborhood and Home Research Early
Once you have reviewed your income, debts, credit score, spending habits and your overall financial situation, it's time to begin your preliminary search on the houses available in the various neighborhoods you're interested in living. Zillow, Trulia, Redfin and Realtor.com are all great resources to start your search. When choosing potential neighborhoods, consider the following:
Commutes – how many miles do you want to commute to work each day?
Walkability scores – varies greatly by neighborhood
Crime maps – crime may be higher in certain areas, but overall, crime in San Diego is lower than the national average
School districts
Other lifestyle factors – proximity to beaches, trails, parks or other points of interest
Step 3: Find the Right Real Estate Agent
Now that you have determined how much you can afford, it's time to find a real estate agent. Getting the right agent for you is important because they will work as your advocate in your search for your home. Choose an agent with ample experience with the location and types of homes you're looking for. Use trusted sources to find a reliable agent such as:
A referral from friends or family
Real estate search services such as homelight.com
A great perk of buying a home is that typically, you won't have to pay a real estate agent – their commission is paid by the seller!
Step 4: Find the Right Home
Your real estate agent has access to the MLS system (Multiple Listing Service). This system isn't available to the public, just to licensed agents. It's a robust list of all homes for sale in San Diego, Riverside and Orange counties. This system will have more listings than popular listing websites like Zillow or Redfin.
You'll need to work with your real estate agent to ensure they're aware of the features you are looking for in a house such as a garage, square footage, the number of bedrooms/bathrooms, proximity to the freeway or transit stops, etc. Be completely open with them about what you want. They will help in your search to find the right homes for you to consider.
After you and your agent have identified a few homes you are interested in looking at, it's time to set up showings. Prior to a showing, print out a
home touring checklist
to assist you so you don't miss anything important. Check out little details like making sure the faucets work, lights turn on and off, doors and windows open and close, the level of outside noise you can hear from inside the home and observe the surrounding homes and neighborhood for any red flags like lack of maintenance, traffic or parking issues. If you find major problems with the home, it's an indication that the property might not be a good fit for you. However, don't worry about hunting for any major problems, the professional home inspection will take care of those.
Step 5: Work With a Mortgage Lender to Select Your Loan
Once you have found the home you love, it's time to work with a mortgage lender to select a loan that works for your situation and apply for a home loan. SDCCU has been voted BEST Mortgage Provider by
The San Diego Union-Tribune
for 11 years and have provided home loans to thousands of people in San Diego, Riverside and Orange counties.
We have home loan options based on:
Your monthly income
How much you owe
How much you want to spend on a home
How much you have to put down
How long you're planning on staying in your new home
How much flexibility you have with your monthly payments
Here's the information you'll need to provide when applying for a home loan:
Borrower information - The basics about you
Property information - The basics about the property you want to finance
Income - What you earn
Assets - The assets you plan to use for the down payment and closing costs
Liabilities - What you owe and to whom. SDCCU employees will run a credit report to confirm liabilities and fill in that section of the application for you. (You'll have a chance to review and make any corrections.)
Declarations - A few more questions to complete your application
Receiving approval on your application can take a few weeks, depending on how soon the required information is provided. Obtaining a home loan is a big financial decision, but don't feel overwhelmed. SDCCU, as your home loan provider, will work with you through each step of the application process.
Step 6: Put an Offer Together
After you work with your mortgage lender, it's time to put in an offer. You and your real estate agent will work together to make an offer on the home, hopefully near the listed price of the home that is within the range qualified by your lender.
Negotiations may take place but once an agreement has been reached, the house will go into escrow. This means that a third-party, typically an escrow service, will serve as an unbiased, trusted middleperson to manage all transactions like down payments and closing costs. Escrow continues even after the down payment has been made, as escrow accounts are often used for mortgage payments.
Be aware that there are closing cost scams out there. Due to the amount of money being exchanged during a purchase of a home, scammers may try to trick you into sending your funds to their account, rather than the escrow service. Be extra careful when reviewing documents sent over email. Learn more about this scam and what to look for
here
.
Step 7: Have the Home Appraised
An appraisal is when a third-party professional evaluates the value of the home. They will confirm the documented house information is correct and consider comparable homes in the area when determining the value of the home. Many first-time home buyers might not be aware of this step. Typically, because the appraisal exists to protect the lender, the home buyer will set up and pay for the appraisal, which can cost around $400-$500. SDCCU will let you know the steps to have your home appraised once you have reached this part of the process.
Step 8: Get a Home Inspection
Getting a home inspection is a critical step in the home buying process. Sometimes homes fall out of escrow due to failing a home inspection. A home can fail for a variety of reasons, and depending on how old the home is, it's going to have some wear and tear. All inspectors look for structural integrity of the home. They inspect everything from the roof to the floor, as well as look for water leaks or damage, electrical issues, problems with the HVAC system and more. It's very important for inspectors to assess structural issues of the property because southern California can experience small to moderate earthquakes. Here are a few reasons why some home inspections fail and how much it can cost.
Step 9: Stay Organized with Your Paperwork
It's very important to keep your paperwork organized throughout this process. These documents are crucial to buying a home, so ensure they are 100% accurate. A key piece of paperwork is the California Residential Purchase Agreement. This is the final agreement between the seller and the buyer and must be reviewed for 100% accuracy – including verifying that the seller is the rightful owner of the home. You can consult with an attorney to review these documents for accuracy or to clear up any complex language. Make copies of documents for your records.
Step 10: Closing on your Home
The final step in the home buying process is closing the sale. This is when the agreement has been finalized and the money and documents are transferred (via escrow) from the buyer, seller and lender. Closing also settles any contingencies (seller completing repairs, sale of current home, disclosing issues with the home, etc.) that have been agreed to. The buyer will also complete a final walkthrough to ensure nothing major has changed with the property since the appraisal and inspection. Closing costs are typically 2-5% of the total purchase price. SDCCU offers
no closing cost home loans
that can be great for first-time home buyers.
Step 11: Move Into Your New Home!
Congratulations! You are now a proud home owner! It's hard to find a better place to own a home than in San Diego, Riverside or Orange counties. SDCCU offers utility connection services through our Real Estate Specialists, and a Homebuyer Privileges Package that offer discounts on services like moving.
Time to celebrate the SoCal way: at the beach!
Visit our
Financial Knowledge Blog
to learn more tips on setting up a solid financial future or join us for
Financial Wellness Wednesdays
.